Family Meals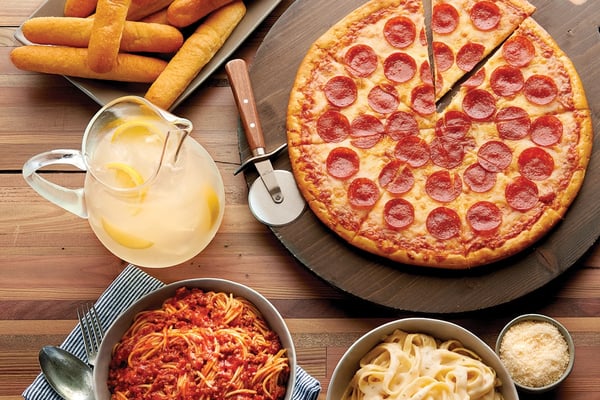 Your Super Family Meal with Drink includes Fresh Tossed Pasta Duo (Fettuccine Alfredo with Choice of Spaghetti with Marinara or Meat Sauce), Whole Pizza (Choice of Cheese or Pepperoni) and Half Gallon Beverage (Choice of Iced Tea or Lemonade). Please make your selections below. Served with 16 breadsticks.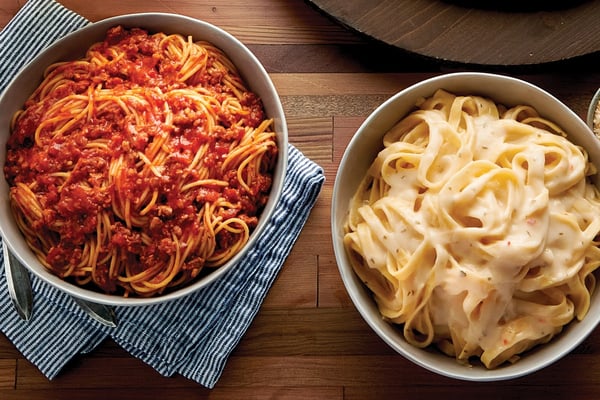 Served with 8 breadsticks.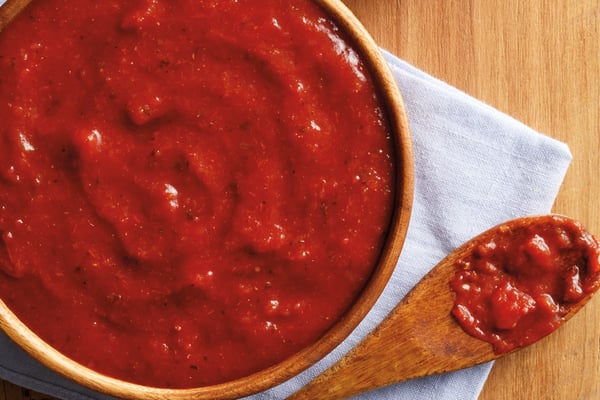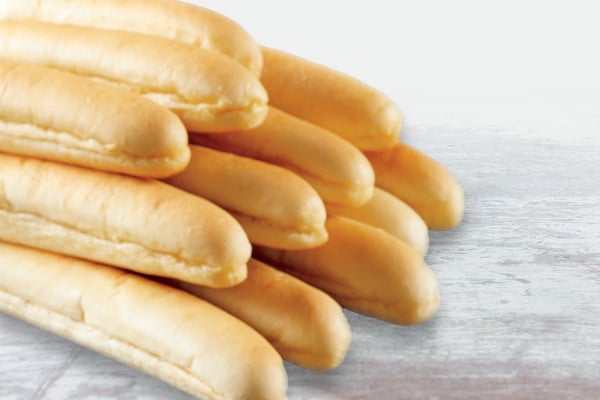 Six Extra Signature Garlic Breadsticks
New Items and Specials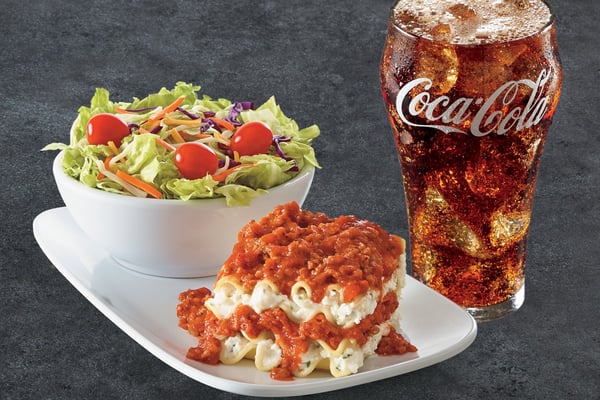 Choose from Spaghetti with Marinara or Meat Sauce, Fettuccine with Alfredo Sauce, Penne with Marinara, Ravioli with Marinara or Meat Sauce, Lasagna with Meat Sauce, Cheese or Pepperoni Pizza Slice or Side Salad. Pasta dishes are half portions and includes a Small Soft Drink. Includes 2 of our Signature Garlic Breadsticks
Snacks + Sharables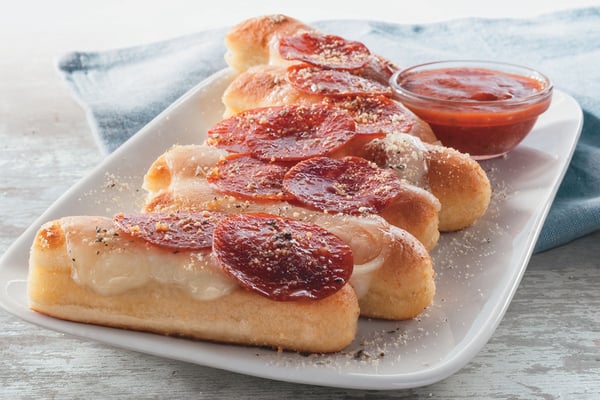 This shareable item takes our signature garlic breadsticks to the next level! Enjoy our breadsticks topped with Mozzarella cheese & pepperoni. Served with Marinara for dipping.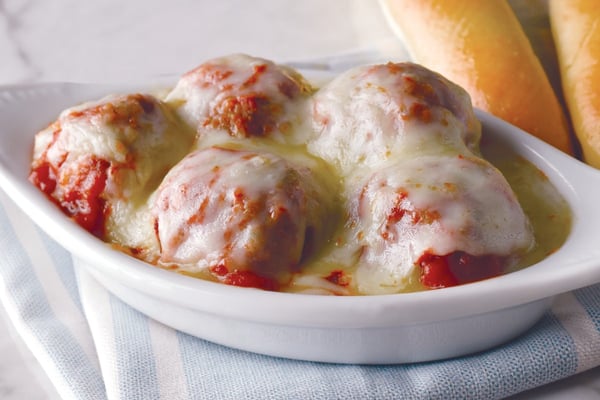 5 meatballs topped with marinara sauce & baked with mozzarella & provolone cheeses.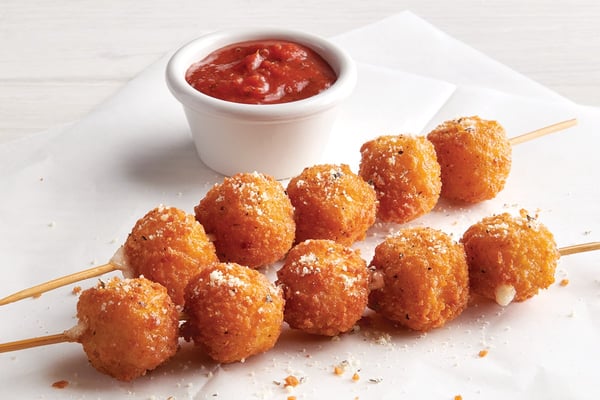 Two skewers of fried mozzarella cubes. Served with your choice of Alfredo or marinara sauce.
Wings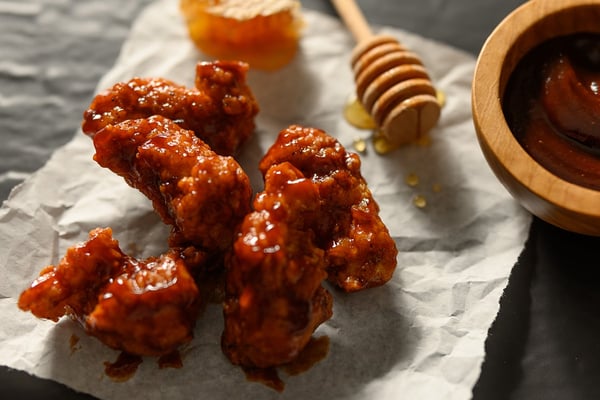 5 Boneless chicken wings deep fried with our Fazoli's seasoning blend and tossed with your choice of our signature flavors. Wing orders include a side of celery and choice of ranch or bleu cheese.
Fan Favorites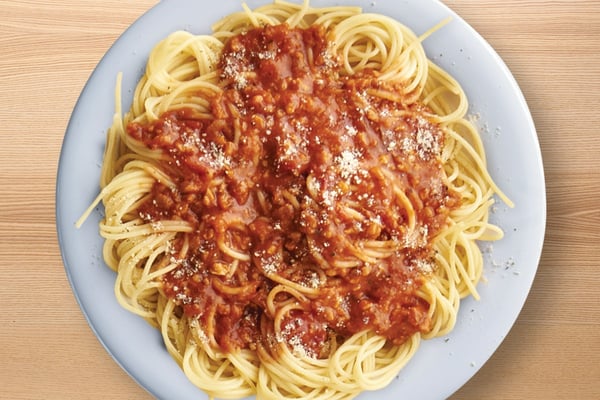 Spaghetti topped with meat sauce made with ground beef, vine-ripened tomatoes, and Italian seasonings. Dusted with Parmesan cheese. Includes 2 of our Signature Garlic Breadsticks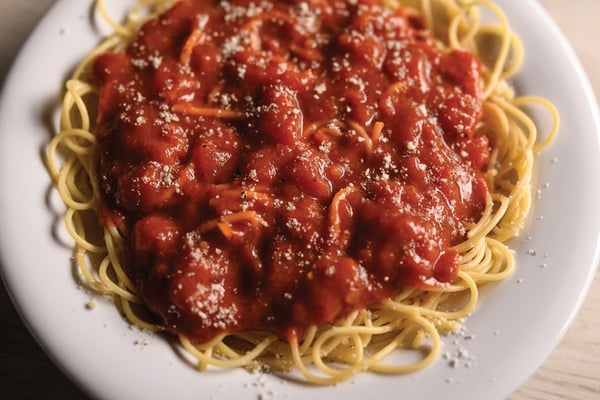 Spaghetti cooked al dente topped with marinara sauce made with vine-ripened tomatoes, garlic, basil, and oregano. Dusted with Parmesan cheese. Includes 2 of our Signature Garlic Breadsticks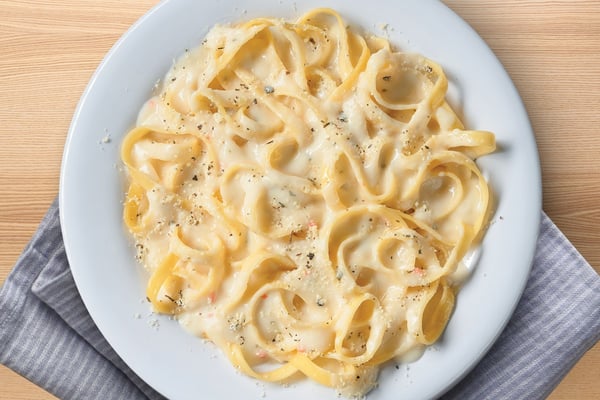 Fettuccine topped creamy garlic and parmesan Alfredo sauce topped with shaved Parmesan cheese and Italian herbs. Includes 2 of our Signature Garlic Breadsticks
Pizzas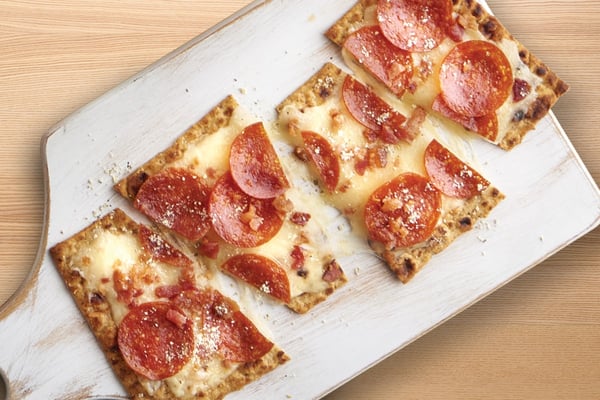 A low carb flatbread topped with garlic butter, mozzarella, pepperoni, and bacon. (8 grams of net carbs)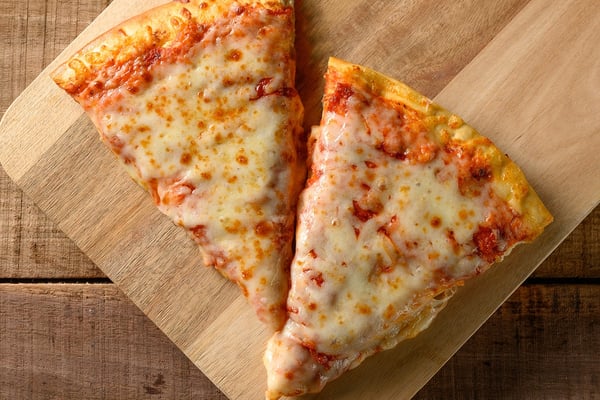 2 Slices of Pizza Topped with Fazoli's Pizza Sauce and a blend of Mozzarella and Provolone Cheeses. Includes 2 of our Signature Garlic Breadsticks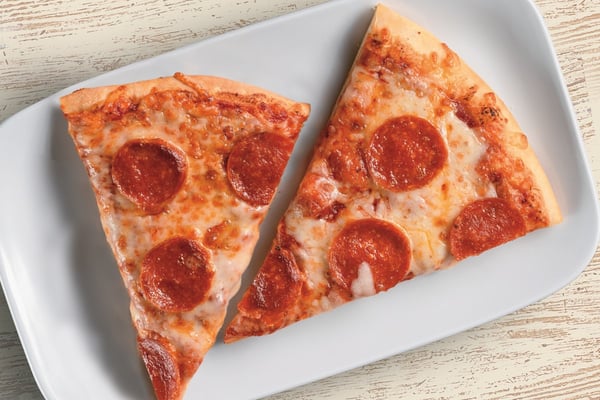 2 Slices of Pizza Topped with Fazoli's Pizza Sauce, Pepperoni and a blend of Mozzarella and Provolone Cheeses. Includes 2 of our Signature Garlic Breadsticks